What's the latest on the property market?
26/11/2021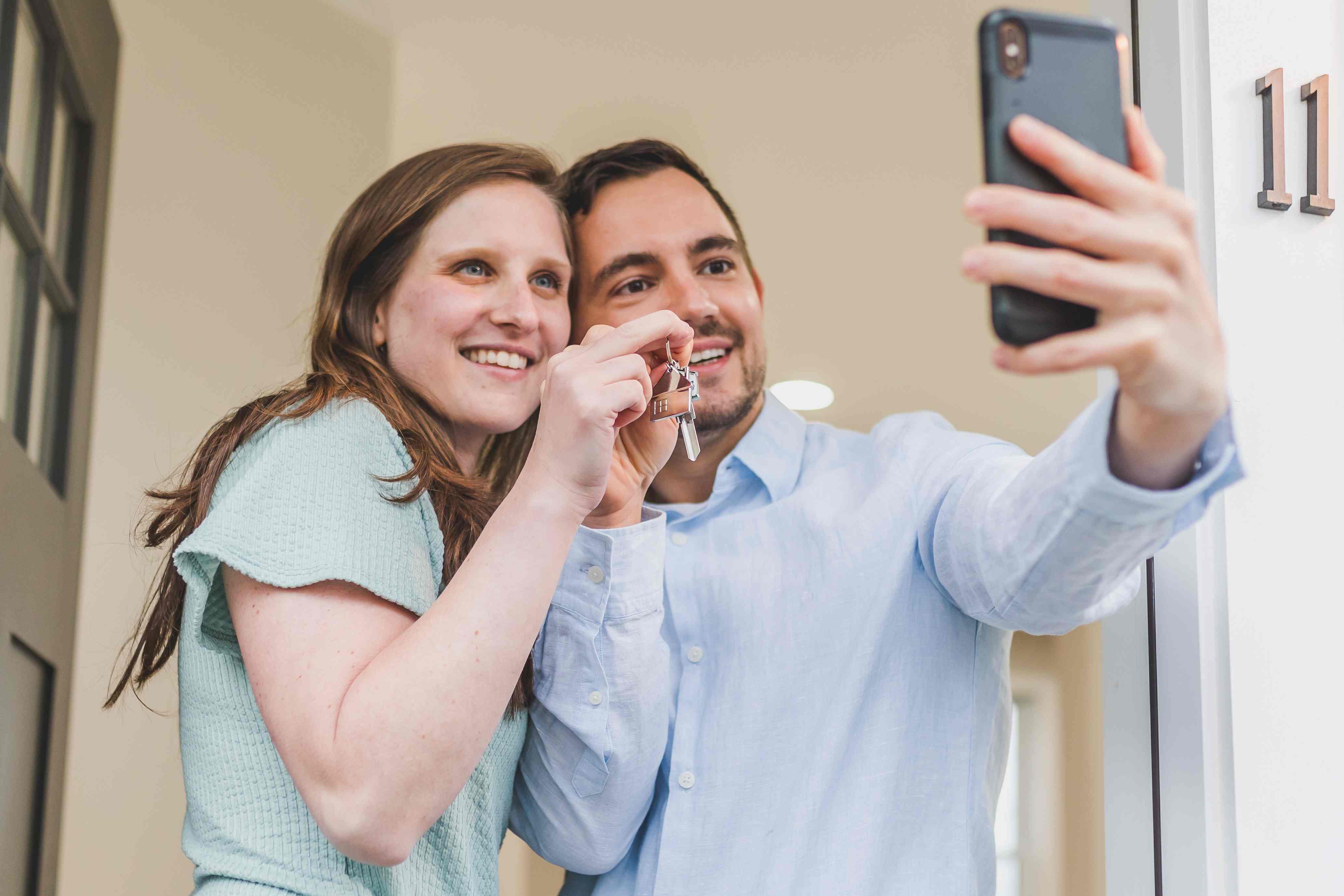 With our next auction coming up on 9th December, we thought it might be a good time to give you an update on what's been happening in the property market. And, I am glad to say, it's all looking very healthy.
October was another bumper month for house sales, with asking prices up 1.8% - the biggest October rise since 2015. Rightmove is also reporting a 'full house' for the first time since 2007. A 'full house' occurs when all market sectors and regions hit record price highs in the same month. There is, though, still a serious shortage of new stock coming to the market. Supplies are improving, but only slowly. When compared to pre-pandemic 2019, the shortfall had been running at 9.3% but that figure has now shrunk to 3.2%.
Tim Bannister, Rightmove's Director of Property Data comments:
"Competition for property for sale remains hot this autumn, with average prices jumping by almost £6,000 in the month. Although more properties are coming to market, the level is still not enough to replenish the stock that's being snapped up. Consequently, new price records have been set across the board, with every region of Great Britain and all three of the market sectors (first-time buyer, second-stepper and top of the ladder) hitting all-time highs."
In London, the property market continues to recover, and it was one of the better-performing regions in September. Prices were up by 1.9% and annual growth hit 2.6%. It was only beaten by Wales and the Northwest (both up 2.3%). London did, however, have the longest average sales times at 57 days, compared to a speedy 31 days in the Southwest.
It's not all good news - there's a growing expectation the base rate will shortly rise to 0.25%, most likely this month, and then keep on rising until it hits between 1% and 1.25%. In response, many of the big lenders are already starting to raise their mortgage rates and there is some speculation they could double during the course of 2022. Many buyers are now racing to complete their purchases before they go up any further. There were already plenty of people trying to move into new homes before Christmas, so it could be a busy couple of months.
HOUSE PRICE INDICES
Nationwide: Sept: Avge. price £248,742. Monthly change +0.1%. Annual change +10%
Halifax: Sept. Avge. price £267,587. Monthly change +1.7%. Annual change +7.4%
Rightmove: Oct: Avge. price £344,445. Monthly change +1.8%. Annual change +6.5% (asking prices on Rightmove)
BUY-TO-LET
Average rents (excluding London) rose by 8.6% to £1,047 over the last twelve months, but it's the towns and cities that have seen some of the fastest growth. Tenants have been returning to city centres in such numbers that rents in many of those areas have seen double-digit growth. In Edinburgh, for example, tenant demand was up by an eye-watering 49% compared to the same period in 2020 and by 36% in Manchester. In the capital, which saw some of the most challenging market conditions during the pandemic, rents were up across the board. In Greater London, between July and September, they rose by 3.6% and by 5.6% in inner London. HomeLet's index is a month further ahead and, according to them, in October, London's average rent was up by 9.7% compared to October 2020.
Commenting on the latest data, Matthew Carter, HomeLet & Let Alliance Head of Marketing, said:
"In normal market conditions, we might see spikes in rental values for desirable or emerging areas, but we're still seeing really high demand for all property in the lettings market; that's now the case in most parts of the UK. With fewer new properties coming up to rent when compared to pre-pandemic levels, we can expect the trends we see continuing throughout 2022."
Such high levels of demand mean the average rental property is now being snapped up in as little as 17 days – the fastest ever recorded. That demand, though, has changed somewhat, with renters now tending to search for larger flats, preferably with room for an office. Rightmove is currently reporting competition for four-bedroom flats is up by 131% and by 124% for three-bedroom flats.