What's happening to interest rates?
03/05/2022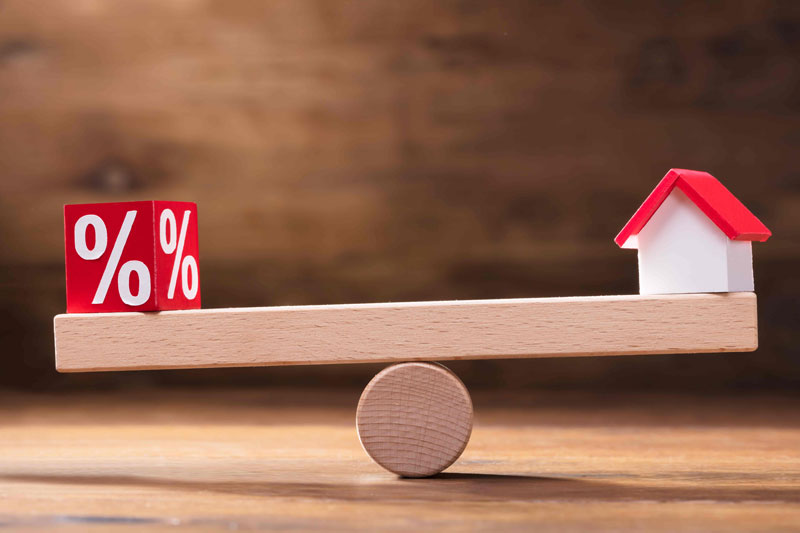 Inflation (and the cost of living) is expected to rise markedly over the next six months. In response, back in March, the Bank of England's Monetary Policy Committee (MPC) voted by 8 to 1 to raise the UK's base rate to 0.75%. At the same time, they warned that further rises "might be appropriate in the coming months".
In an historic context, 0.75% is still a very low figure. A 0.25% rise will only add around £26 a month to the average tracker mortgage or £16 to the average variable rate. The inflationary climate, however, is making lenders behave more cautiously and, even before the announcement, mortgage rates had already been on the increase. Since October of last year, the average two-year fixed-rate mortgage went up from 0.89% to 1.89% and the average five-year rate from 1.05% to 1.97%. The pace of change was such that many of the best deals were being pulled after just a few weeks, to be replaced with more expensive ones. At the same time, the number of available mortgage products shrank by around 10% (500). Just before the B of E's base rate move, many of the best 5-year fixed-rate mortgages had crept over 2.1%.
Although it's fairly typical for mortgage costs to rise in anticipation of an increase in the base rate, they normally settle down soon afterwards. This time around, however, they have continued edging upwards, although only in small increments. That's because lenders are expecting several more base rate rises over the next twelve months. Inflation has now reached 6.2% against a target of 2% and is predicted to continue climbing to as high as 8% before it finally peaks. The Bank of England will therefore be forced to continue raising the base rate as it tries to get inflation under control. 
Andrew Wishart of Capital Economics believes the base rate could therefore reach 1.25% by the end of this year and 2% sometime in 2023. That would mean the typical mortgage could end up around 3%, although that's still a long way below the long-term average. Even so, it has come as a bit of a shock, as borrowers have become so used to low rates that many have forgotten that, in the years before the financial crash (2008), fixed-rate mortgages tended to hover between 5% and 6%.
The rises have led, unsurprisingly, to large numbers of borrowers rushing to fix their mortgages. Of those, quite a few have even elected to pay early exit fees rather than risking rates rising any further. The good news is that it is having very little effect on the housing market, with supply shortfalls ensuring prices continue to rise. And, if you are a landlord, as many of our customers are at Phillip Arnold Auctions, rising mortgage costs tend to increase tenant numbers, as they put off buying, which, in turn, pushes up demand and rents.
Below is a selection of this month's best buys from Moneyfacts.co.uk:
Two-year fixed rates: 1.94% from Barclays. Product fee £999. 60% LTV.
 2.09% from HSBC. Product fee £995. 60% LTV.
Three-year fixed rates: 2.17% from Barclays. Product fee £999. 60% LTV.
 2.24% from HSBC. Product fee £999. 75% LTV.
Five-year fixed rates: 2.09% from Barclays. Product fee £999. 60% LTV.
 2.14% from First Direct. Product fee £490. 60% LTV.
Discounted variable: 1.00% For 2 years. From Stafford Railway BS. Product fee £0. 80% LTV.
 1.15% For 2 years. From Stafford Railway BS. Product fee £0. 80% LTV.
BUY-TO-LET (BTL)
Best two-year fixed rate: 1.59% from The Mortgage Works. Arrangement 2.00% Advance. 65% LTV.
Five-year fixed rate: 2.14% from The Mortgage Works. Arrangement 2.00% Advance. 65% LTV
Best Discounted variable: 1.59% for 2 years. from Accord Mortgages. Completion £995. 60% LTV.
The information we provide is our personal opinion and should not be relied upon for financial advice. Should you need financial advice or guidance please contact an appropriate professional.