Lots to think about
04/11/2021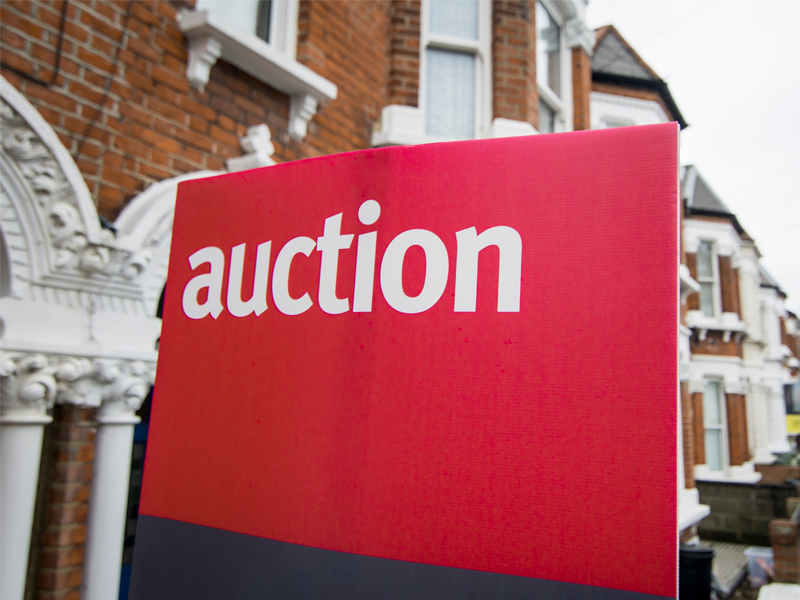 The ending of the stamp duty holiday has, it seems, had little or no effect on the housing market and the auction world is busy, busy, busy. Like the rest of the property market, though, stock levels are struggling to keep up with the increasing levels of demand. Rapidly rising prices (and rents) and the availability of cheap finance are making investing in property highly attractive at the moment, especially when compared to the low rates offered by deposit accounts.
To give you an idea of the scale of that demand - a bungalow in Wales we recently sold received over 150 enquiries. Normally, we would only expect 20 to 30! The shortage of stock in the wider market has also led to a surge in the number of new buyers coming to auctions as they widen their search for suitable properties beyond the usual agents and portals. The good news is, although our September and October catalogues were a little down in terms of lot numbers, we are still getting some really high-quality properties coming through.
Covid has, sadly, ensured that another area that has seen rising demand is for our probate valuations, which now number 5 per week. The pandemic, though, is finally showing signs of abating and it's a great relief to finally be able to go back to doing open viewing sessions rather than having to book individual appointments. As before, these take place over a 3 to 4 day period (depending on demand) prior to the auction. Surveys, which we highly recommend, can be done at the same time. For anyone who has not been to an auction before, you should be aware that the vendors will have already prepared the property's legal pack, which will save you an awful lot of time and money.
First time visitors may also be surprised to discover the amazing variety of properties on offer, which are unlike anything you'll find in your local estate agent's window. They are often considerably cheaper, too. In our latest auction (27th October), for example, we had everything from a kiosk in a car park in Sheffield city centre to a road and grass verges in Barnet. At the opposite end of the scale, we had a detached bungalow in Hayes, Middlesex, on a substantial plot that was ripe for redevelopment. The bungalow's guide price was £950,000, but in the end, it proved so popular it sold for £1,100,000. Among some of the other lots was a one bedroom flat in West Hampstead that needed modernising, with a guide price of £310,000, and a three bedroom maisonette in Dorking with a guide price of £230,000. If you want to see an up-to-date list of our properties, just click on the 'CURRENT AUCTION' tab on our website or 'PREVIOUS AUCTIONS' to see our amazing results.
Looking further ahead, with the economy continuing to recover from the pandemic, we expect the property market to remain buoyant. However, with at least some of the pent-up demand that had built during lockdown now satisfied, demand is likely to settle down to more sustainable levels of growth over the coming months. Come spring, we then expect activity to pick up again, for both the supply of properties and for sales.
If you'd like to go to one of our auctions (virtually speaking), the next one is due to take place on Thursday 9th December. If it's your first one, you may want to check out our buying guide to give you an idea of what's involved.