How much for an extension?
28/02/2022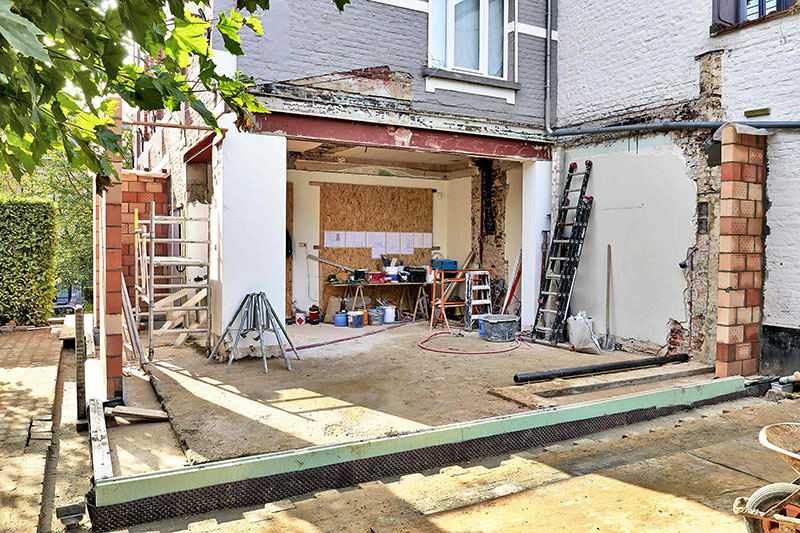 As a nation, we love our extensions because they can add both space and value to a home. So much so that when we are looking at new properties, their potential for extending is often an important consideration. Before you do anything, though, you need to know how much the work will cost, especially if it's an investment purchase.
The cost of extending will vary enormously, depending on what you are building, where you are building it and whether you are doing it on a budget or looking for a little luxury. If you want an accurate price, the best way of doing it is to write yourself a comprehensive brief and specification list and then get three local builders to price it up. However, for a quick and rough guide, you can work one out based on the square meterage of your proposed extension.
According to Homebuilding & Renovating magazine:
For a single-storey extension the sqm costs are as follows:
Basic quality: £1,000 to £1,680/m²
Good quality: £1,680 to £1,920/m²
Excellent quality: £1,920 to £2,160/m²
For a two-storey extension:
Basic quality: £1,320 to £1620/m²
Good quality: £1,700 to £2,000/m²
Excellent quality: £1,800 to £2,500/m² or more.
There are, as we mentioned earlier, quite a few other variables to factor in. Rightmove's new labour cost guide shows just how big an impact location has.
Top five most expensive labour costs (for a medium extension of 25m2):
Kingston-upon-Thames £29,975
Tunbridge Wells £28,650
Bromley £27,930
Croydon £27,892
Twickenham £27,800
Top five cheapest labour costs (for a medium extension of 25m2):
Birmingham £17,972
York £18,411
Bradford £18,870
Oldham £18,920
Sunderland £19,049
There is a difference of over 40% between top and bottom.
Other variables include whether the foundations are straightforward or complex, whether you are adding bathrooms and/or kitchens and whether you are shopping at Ikea and B&Q or Poggenpohl and Villeroy & Bosch. Just to give you an idea, the average cost of a bathroom installation is £4,500 and the average kitchen is £5,000-£7,000.
Who looks after the build process can also have a considerable effect on the cost. Clearly, the cheapest thing to do is to oversee the project yourself, but that's not something you should attempt if you haven't got much experience. The compromise option is to hire a contractor to get the extension to a sound structural level and then you take over. Most, though, opt for a main contractor for the entire process.
If this is all still sounding too complicated, and you just want a really quick and rough cost, just use Rightmove's extension cost calculator. Just input your postcode and whether your extension is small medium or large and it gives you a ballpark figure for your particular area, as well as indicating the likely uplift in the value of your home.
One final thing, don't forget to allow for VAT which, at 20%, can come as a nasty surprise.
If you're looking for a property with potential, one of the best places to find one is at auction. Our next auction will be on 7th April – just follow this link for details.