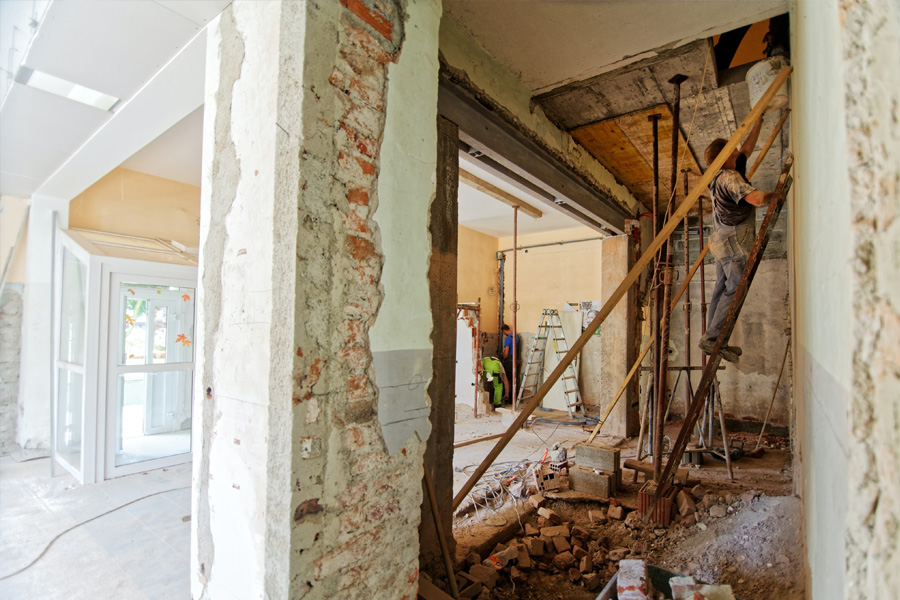 Research from Direct Insurance reveals that our neighbours have caused more than £1.5 billion worth of damage to our homes whilst doing their own home renovations.
So, if your neighbours are proposing to do some work, you may want to stop reading now! Especially when I tell you that a shocking 3.7 million of us have been affected in this way over the last five years. To add insult to injury, only a third of those neighbours accepted responsibility and 30% had the cheek to blame someone else!
Being typically British, although the average repair bill was £533, 17% of us declined to confront the perpetrators. However, the majority of the time, the neighbours shared at least half of the cost of the repairs (53%), 14% paid over 80% of the costs, although a sinful 19% of neighbours paid nothing at all towards the damage they had caused.
Unsurprisingly, it's the things on our boundaries that are most at risk, fences in particular, which feature in 43% of all cases. At least they are relatively cheap and easy to repair. It's much worse if they cause a water leak inside your house, as can happen if they damage your roof (22%) or your plumbing (also 22%)
Top 10 most common types of property damage
Damage to fencing 43%
Damage to windows 25%
Damage to garden/features 25%
Damage to gates 24%
Damage to roofs 22%
Damage to plumbing (incl. leaks/flooding/moisture damage) ; 22%
Damage to contents 21%
Damage to plants 20%
Damage to exterior walls 19%
Damage to driveway 17%
It's not just the physical damage that they cause when doing renovations. Over a quarter of those questioned also complained about excessive noise during the process and one in seven about the reduced parking caused by vans and skips.
And if you think it'll not happen to you, think again - there were over 55,000 planning applications made last year as well as 1,000s of projects that didn't need permission - so you see, it's only a matter of time (and money!).
The good news is that any construction work done by your neighbours that is likely to cause damage to your home should be covered under the Party Wall Act. If that is the case, your neighbours will need to serve you notice before they start, informing you of the proposed works and you may even be able to appoint a surveyor, at their cost, to look after your interests.
If you're looking for a renovation project, we have plenty of potential properties for you in our next auction – just follow this link Phillip Arnold Auctions - just take care not to upset the neighbours!
Links:
For more information on the Party Wall Act
follow this link...