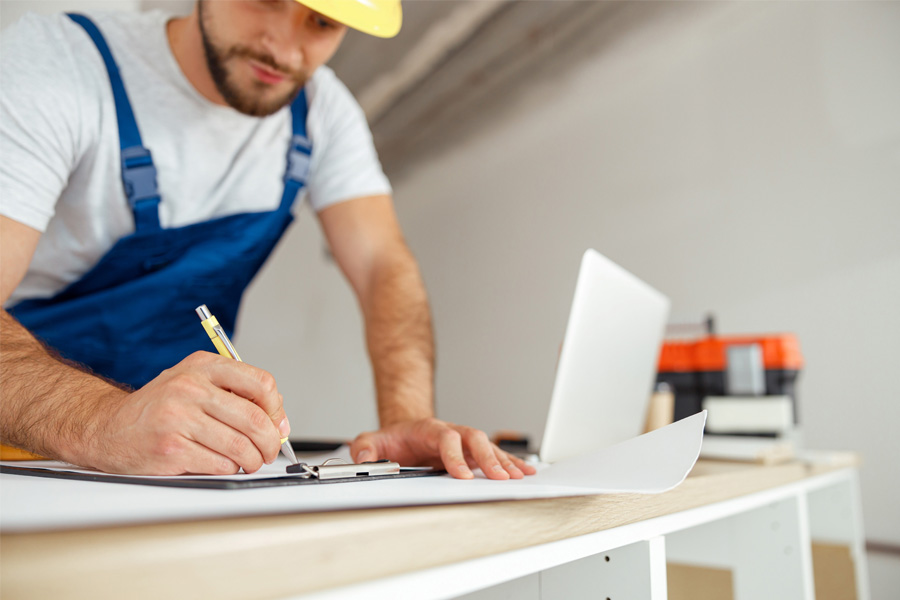 In the last year or two, anyone planning on extending their homes has had an unpleasant surprise, as there has been an unprecedented rise in construction costs. What was once a viable, cost-effective means of increasing a home's value and accommodating a growing family has become an increasingly expensive endeavour. Brexit, the pandemic, the war in Ukraine and sky-high energy prices have all combined to push up building costs to eye-watering levels.
Labour shortages
You've no doubt heard of, or even experienced, difficulties in getting hold of a decent plumber or an electrician, but to give you an idea of the true extent of the problem - before Brexit, 40% of construction workers in the UK came from the EU. 244,000 of them have since left. With the UK's new visa requirements making it almost impossible to replace them, there are now skill shortages across the board. Not just electricians and plumbers but bricklayers and plasterers, as well, and the cost of hiring them has soared. Checkatrade estimates that we will need as many as 73,300 extra plumbers over the next ten years and 104,000 more electricians to have any hope of keeping up with demand.
Material costs
Brexit also made the importing of building materials considerably more complicated (and expensive). And then along came the pandemic and the production of those materials all but ceased, both at home and abroad. At the same time, lockdown created a desire amongst householders to make improvements and, as a consequence, there was a huge spike in demand. Prices rocketed, there were major shortages and the price of items such as timber doubled. Before suppliers could catch up, Russia invaded Ukraine and energy costs went through the roof along with production and transport costs.
Fortunately, by May of 2022, the price of many building products began to stabilise or even fall, but not for everything, and the price of some items, including concrete and insulation, continues to climb.
Average build costs
All these inflationary pressures have, unsurprisingly, had a serious impact on building costs. In pre-pandemic 2019, the average cost for an extension was around £1,250 per square metre. It is now at least £1,700 and up to £2,500 in many of the more expensive areas of the country. A survey by designfor-me.com revealed the price of an extension rose by 30% in 2022 alone.
So, what can you do to guard against any rises in material costs?
1. Many builders are putting time limits on their material costs, so make sure your quote is up to date when you start your build.
2. You should also allow for at least a 20% contingency in your budget to cushion you from any unexpected price rises.
3. Where possible, place orders early and/or buy your materials in advance.
Will prices come back down again?
Material supplies and prices have already stabilised, at least to a degree, and with the housing market facing some serious challenges and much of the post-covid demand now satisfied, activity and demand are likely to come down from their current high levels. There are already apocryphal stories of more builders touting for business and, perhaps more significantly, one of the UK's biggest builder's merchants, Travis Perkins, has just issued a profit warning. However, as projects tend to take a while to go through the pipeline, it may not be until next year that we see major changes in demand and building costs.
If you are looking for a property that is ripe for developing, at Phillip Arnold Auctions, we can help, just take a look at some of the fantastic properties we have coming up in our next auction.