Benefits of selling your property at auction?
23/10/2020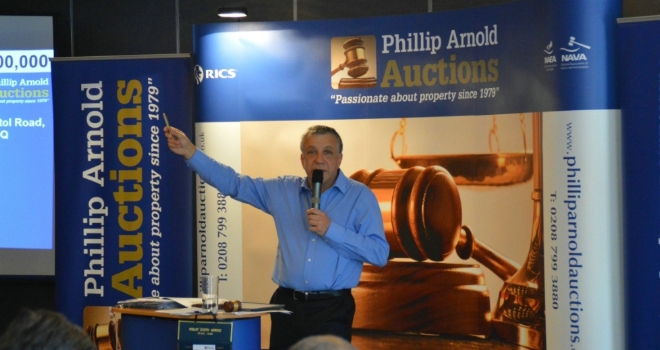 Exchange contracts immediately
With traditional home selling, it can take months and even years for your contracts to be officially exchanged. And in that time, the buyer is legally able to drop out of the purchase. When selling at auction, all contracts are pre-prepared, meaning once the hammer has fallen, the contracts are officially exchanged. This offers a level of security that estate agent sales don't.

Competitive bidding

At an auction, potential buyers will bid until someone has the final bid. This can mean that the price your property is sold at exceeds the market price. By setting a realistic guide price, you can encourage competitor bidding in the auction room, which could lead to you getting a better price for your home.

Secured deposit

At the auction, a 10% deposit is secured from the winning bidder. They can't withdraw from the purchase without losing this deposit. This offers an extra layer of security for you, as no bidder wants to lose their deposit.

Quick completion

Another benefit of auction selling is fast completion. There is a reduction in long-term carrying costs such as maintenance and taxes. Standard completion is within 28 days of the auction day, meaning delays are avoided.

Increased marketing

Auctions spend a lot of money on marketing and many have an extensive buyer base. This means that when you sell your property at auction, there will be an extremely high interest already established. This increases your chances of selling your home for a great price.

Transparent sale

When selling at auction, everything is done in a public manner. You are able to see who is bidding and how much they want to pay, which keeps things open.

Phillip Arnold Auctions can help you!

Phillip Arnold Auctions are property auctioneers in London who have years of experience of successfully selling properties at auction. We offer a personal service and provide our expert and knowledgeable advice throughout the entire process. Customer service is what we do best, and we continue to strive to meet our high standards in every aspect of our business.

Despite the ongoing Covid-19 pandemic, Phillip Arnold Auctions continue to see fantastic results from their online auctions.
Our most recent auction in September, we achieved 83% success rate with many lots achieving well in excess of the guide price.
Example lot 3, a detached bungalow in Buckinghamshire, we commenced marketing with a guide price of £425,000 that ultimately sold for £503,000 on the day.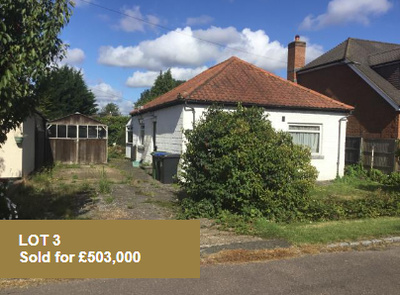 In total, 10 lots were sold and a total of £3,018,000 was raised.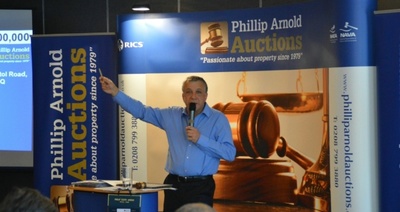 To learn how we can assist you with selling your property, get in touch with our friendly team today where Phillip Arnold the auctioneer himself will share his valued knowledge and experience and provide you with good honest, and impartial advice. You can contact us directly on 020 8799 3880 or click here to contact us.