Advantages of Selling Property at Auction
18/03/2021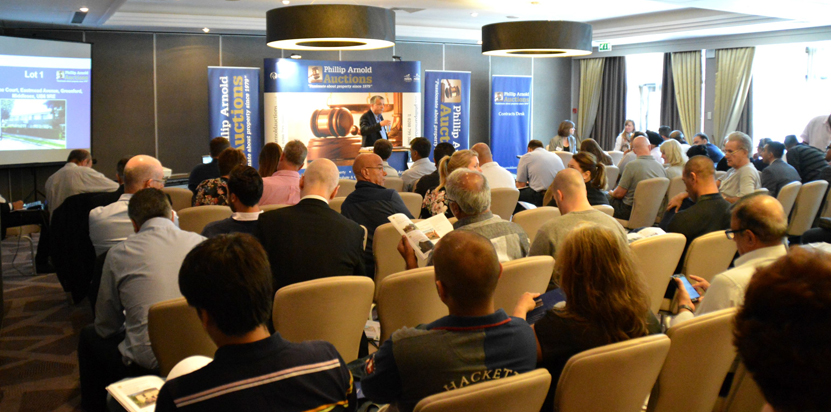 Are you looking to sell a property? You have probably investigated all of the traditional methods and have decided there is likely only one way - to go with an estate agent and hope for the best.

But there is another way forward when it comes to selling your property. Selling a property at auction may not have occurred to you, but it can be a great way to make the sale you want. If you want to find out how this could work for you, read on.

Speed of sale

Are you settling in to wait long months before your house finally sells? You can speed up the process if you sell at an auction. When you do this, you are protected by all the important legally binding documentation, and you are guaranteed exchange and completion within 28 days. This is a much faster process when compared to selling your property by private treaty, which can be subject to delays if the buyers drag their feet or drop out altogether.

Chain free selling

One of the best elements of selling through an auction house is that you will not become part of a chain. Buyers must be able to produce the amount they bid on the property, and this is not reliant on them selling any property themselves. This removes the fear of the sale falling through and completion guaranteed.

Competitive element

An auction house has a certain thrill to it. When your property is successfully marketed before the auction, it creates a real sense of a finger on the pulse buzz that encourages people to bid. The presence of other interested parties only pushes the feeling of competition further.

This is a very successful strategy for getting property to sell, and perhaps even for increasing the amount paid for it, as opposed to the traditional low stakes environment of selling through an estate agent.

Sell a project

When you sell through a traditional estate agent, your property usually has to be in great condition, and you may even find yourself giving it a fresh coat of paint just to sell it on to someone else! At auction, it is a lot easier to sell a renovation project which may not be the prettiest, or in the best shape.

Many buyers go to auction expressively looking for houses to renovate, which they can buy for a great price and enjoy an excellent return on their investment. This is good news for those who have bought or inherited houses that are perhaps not as modern and spotless as a traditional buyer would like.
If you feel you have a property or portfolio of properties that fall into the this category, please contact us or drop us a line on 020 8799 3880 where we will be more than delighted to hear from you and discuss options available to you.