How much? A rough guide to the cost of home improvements
04/10/2021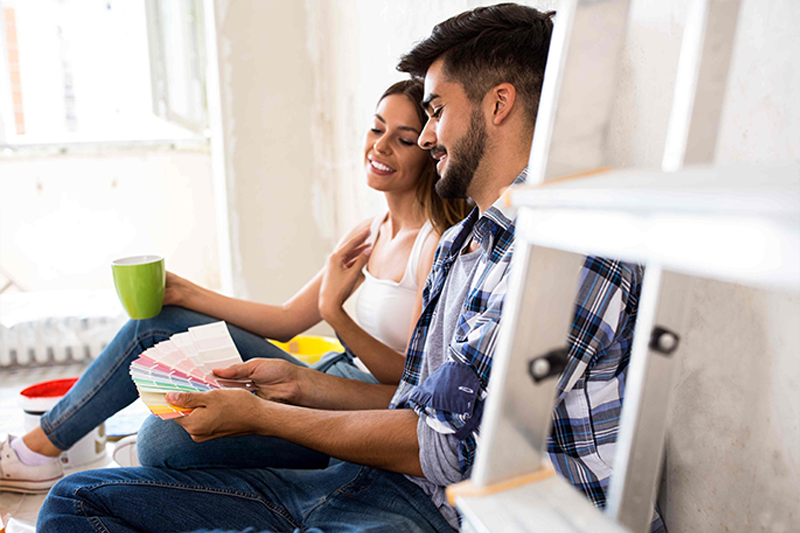 If you're thinking about buying a property at one of our auctions, it's useful to get a figure in your head for any works that might wish to carry out. Below is a very rough guide to the cost of some of the more common jobs. Bear in mind, those figures will vary considerably depending on the size and complexity of the job. You should also be aware that building costs vary across the country and are typically higher in London and the Southeast. For truly accurate figures, you should always get quotes from local specialists.
1) New central heating system – Based on a fairly typical 3-4 bed house and a tight budget, ie no fancy radiators or control systems, expect to pay around £4,000.
2) Extension – A 5m x 5m single storey extension would cost around £40,000 or nearer £60,000 in London (appx £1,200 to £1,500/sqm). This does not include fitting a kitchen or bathroom (see costs below). A two storey extension with a similar footprint would be roughly double the price.
3) Attic extension – A simple, single room conversion could cost as little as £15,000, but if it involved alterations to the roof structure on an average sized house, it could cost anywhere from £40,000 upwards, depending on the size of the space and the complexity of the changes.
4) New Kitchen – The cost of a new kitchen can vary wildly, depending on the spec. A rough ballpark figure for a new family kitchen is around £8,000. If you buy it from IKEA and build it yourself, you could reduce the cost by half, but if you want a designer one with all the latest gadgets, you can easily spend upwards of £20,000.
5) New windows – The cost of these will be dictated by the size and type required. An average sized UPVC window would cost around £700 and a timber sash one £1,300. Some manufacturers will offer discounts for larger orders.
6) Rewire the house – A two bed house could cost around £2,500, a three bed just over £3,000 and you should allow £4,000+ for a four bed house.
7) New bathroom – The average bathroom installation costs £4,500, according to Victoria Plumb, but the costs will increase considerably if you specify expensive tiles and fittings, live in London or have a larger than average bathroom. And, if you like things like gold taps, you can add a nought on to that figure!
8) Flooring costs – Like everything else, this varies according to the quality of the products specified and the size of the room. Tiles - As a rough guide, a mid-range tile costs £20-£40/sqm and anywhere between £30-£45/sqm to lay. Wood floor – Laminate prices start from as little as £4/sqm, engineered flooring ranges from £20-£75/sqm and solid wood flooring from £25-£100/sqm. Fitting is between £10-£30/sqm. Carpet – Carpet £7-£30/sqm (although you can pay considerably more), underlay £4-£10/sqm and labour £4-£6/sqm.
9) Replace a tiled roof - A small mid-terrace house with a roof of 55sqm would cost around £4,000 to retile with mid-range tiles, but a larger, detached 4 bed house could cost up to £8,500. The price is dependent on the size and complexity of the roof and the type of roof tiles you use - you can add about 25% extra for slate.
10) Basement – Conversion of an existing cellar would cost £750-£1,400/sqm. Lowering an existing one would cost between £1,500-£2,000/sqm and £2,000-£3,000 to create a new one.
11) Conservatory – Typically, they cost between £6,000 and £20,000, depending on the size and quality.
12) Solar panels – Installing solar panels to power the average house (3-4kW) would set you back around £6,000.
Note: these prices are rough guides only and are not suitable for formal budgeting purposes.
Our next auction on Wednesday, 27th October 2021 will be a HYBRID style auction allowing up to 40 people to attend.  You will however still need to complete our REMOTE BIDDING FORM!
Click here to download our remote bidding form. We are now accepting instructions for our auction on Thursday 9th December.