NAVA - From Committee Member to President
22/06/2015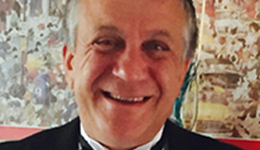 In July 2013 we were pleased to announce that our very own Auctioneer, Phillip Arnold, had been appointed as a committee member for the National Association of Valuers and Auctioneers (NAVA).
This year, at the NAVA AGM on 19th June 2015, followed by a formal dinner at The Savoy, we proudly announce that he was inaugurated as President for 2015/16.
As a reminder NAVA operates alongside three of the property sector's other leading professional bodies: the Association of Residential Letting Agents (ARLA), the National Association of Estate Agents (NAEA) and the Institution of Commercial & Business Agents (ICBA) to ensure that professional standards are maintained throughout the industry.
As a committee member Phil has already been significantly involved in the recent debates on professional standards and is looking forward to increasing the membership of the body and promoting its good practice during his term as its President.