Brendons Auctioneers Support CURA Fundraising Ball
07/12/2012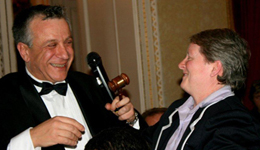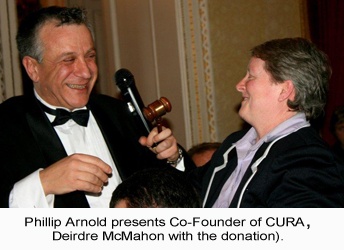 Auctioneer and Managing partner Phillip Arnold was delighted to have been asked by CURA to carry out the fundraising auction at their first charity held at the elegant Moor Park House that is situated within the grounds of Moor Park Golf Club. The event was well supported and guests included the Mayor of Hillingdon, Michael Markham.
CURA was set up recently with the aim of supporting Hillingdon women undergoing treatment for breast cancer at Mount Vernon and Bishopswood Hospitals. The evening raised in the region of £10,000. The auction was an amazing success selling memorabilia and prizes generously donated by supporters.
The black tie event was a spectacular success and not only did Phillip Arnold not charge a fee, but he also made a donation on behalf of Brendons Auctioneers to kick start the evening. 'ÄúThis is a dangerous disease and I wanted to show my support to an extremely worthy cause'ÄĚ he stated.
Donations can still be made by following this link:- http://cura-uk.com/page6.html